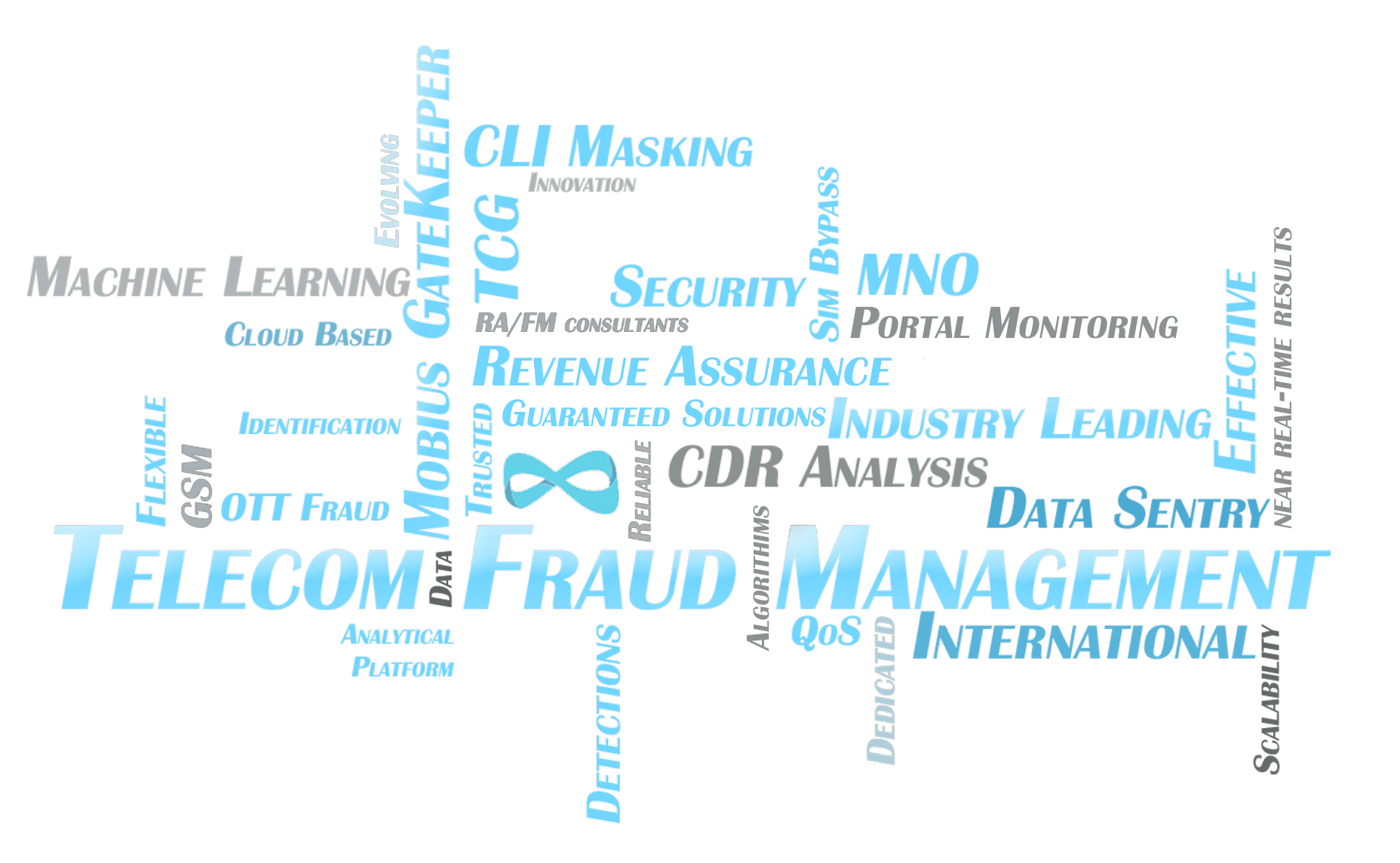 Provider of RA/FM Solutions as a Service
Founded in 2005, Mobius has been focused exclusively on mobile telecom RA/FM for more than a decade. Mobius follows a Solution-as-a-Service (SaaS) business model, striking a balance between managed service and flexible control - depending on customer resources and needs. All Mobius solutions include ongoing support from our team of RA/FM consultants. This minimizes the need for operator resources and ensures that business rules are continually updated to deal with the evolving RA/FM challenges.
Mobius also provides solutions for national telecom regulators, including metering of network traffic, quality of service (QoS) testing and revenue stream validation.

Mobius is an associate member of the GSM Association and active participant in the GSMA Fraud and Security Group (FASG). Mobius regularly sponsors FASG events and co-hosted the 2013 GSMA Asia Fraud Forum in Beijing with China Unicom and the 2018 FASG in Tokyo with Softbank.
Mobius is an active member of the TM Forum. With over 900 member companies, TM Forum is one of the largest global trade associations focused on bringing together the digital ecosystem, including communication service providers, digital service providers and enterprises, with the goal of enabling an open digital world.